Is it possible to create a forum using WordPress? Of course, WordPress is the ideal platform to build an online community. Aside from creating a website or blog, you can also create a forum or add it in your WordPress site.
How to Create a Forum with WordPress
Creating a forum in WordPress is easy and simple. There are 2 methods; with plugin or theme. For plugin, there are official WordPress forum that free to use and also some premium plugins with advanced features. If you want to use a theme, there is a forum theme that package with the plugin, so you don't need to install another plugin.
WordPress Forum Plugin
There are many plugins for creating a forum in WordPress. Below are the list of most popular WordPress forum plugin that you can use.
bbPress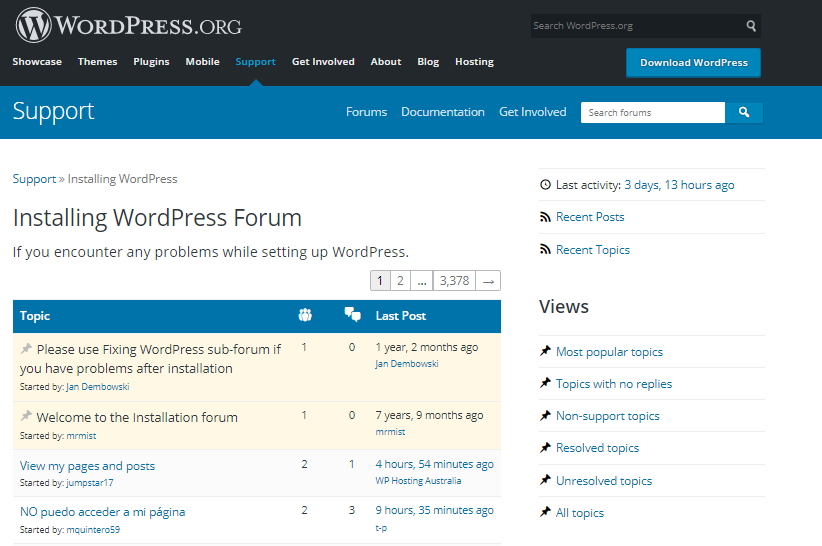 bbPress is developed by Automattic, who also make WordPress. This plugin is  simple and easy to use, you can manage your forum in your WordPress dashboard. It's optimized for speed and free to use.
Official WordPress forum plugin
Has same coding standards as WordPress
View details
BuddyPress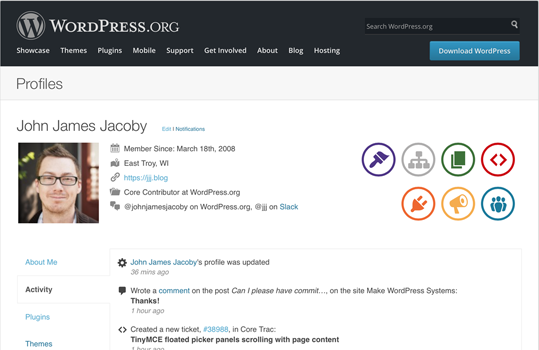 BuddyPress makes it easy to add a variety of social network features to your WordPress site. It allows your members to create profiles, connect with friends, create groups, hold private discussions, post status updates, and more.
You can combine it with bbPress to create a more advanced community with a forum, social network, open and private messaging.
Official WordPress forum plugin
Works great with bbPress
View details
Difference Between bbPress and BuddyPress
You might confused with bbPress and BuddyPress plugin and question what  is the difference between bbPress and BuddyPress? The main diference is bbPress is used for building a forum with the main purpose is adding discussion, asking questions and get answers. While BuddyPress is for creating a social network. You can combine these two plugins together, however if you aren't familiar with them you might get confused because there are so many features that BuddyPress has.
Discussion Board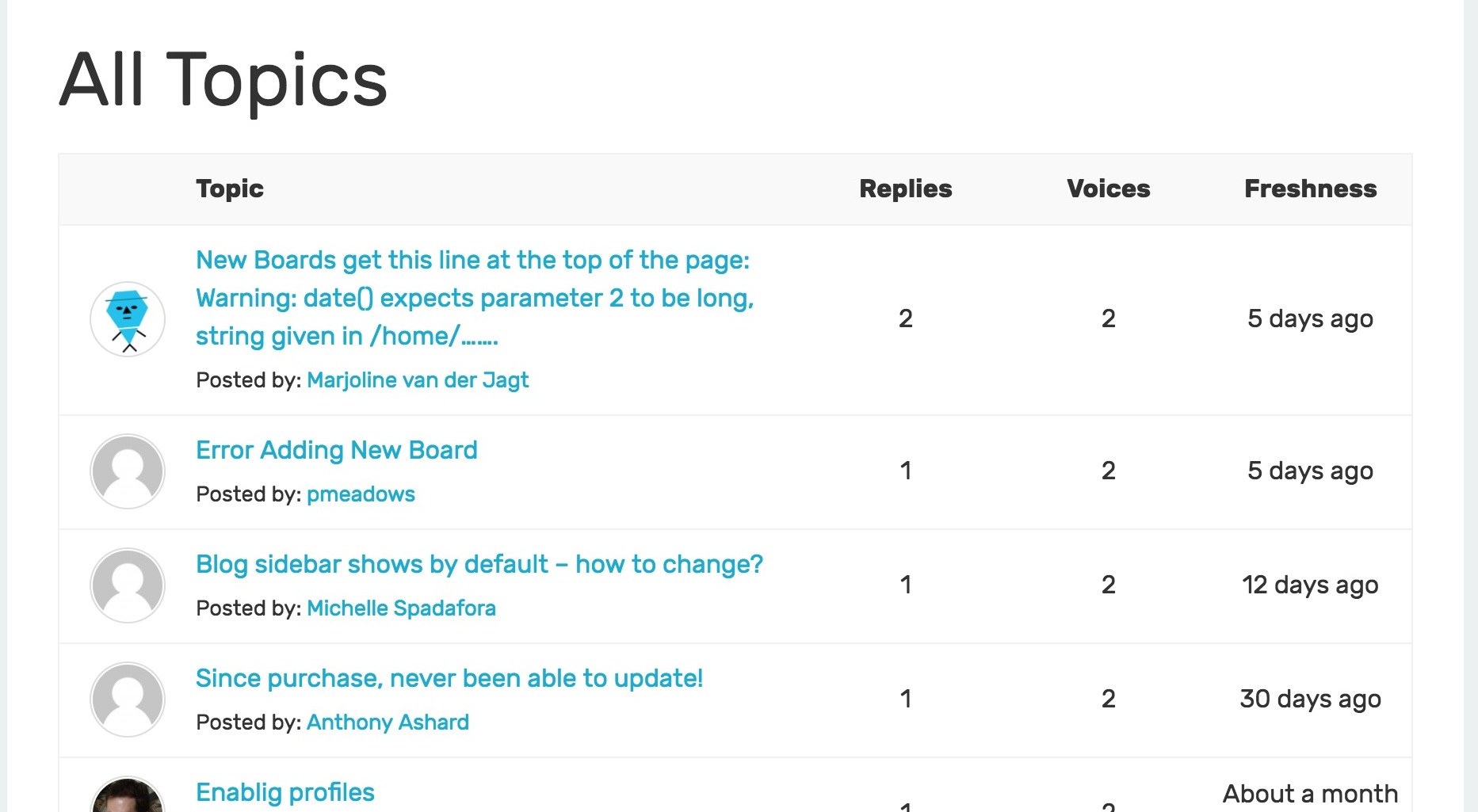 Discussion Board is an alternative plugin if you don't want to use these two plugins above. It has 1000+ active installations and 5 stars ratings. With Discussion Board plugin, you can add a discussion board, message board, and question answer.
One-click installation
There's a premium version to give you even more possibilities with your forum
View details
DW Question & Answer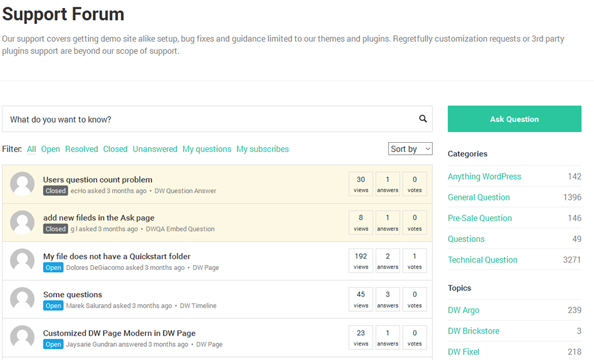 DW Questions & Answer allows you to create powerful question and answer system similar to Quora or Stackoverflow. It's a good WordPress forum plugin with 10,000+ active installations and 4 star ratings.
Supports multi-languages
Premium add-on
View details
Pro Version
Best WordPress Forum Plugins Compared
| | bbPress | BuddyPress | Discussion Board | DW Question & Answer |
| --- | --- | --- | --- | --- |
| Active Installation | 300,000+ | 200,000+ | 1,000+ | 10,000+ |
| Ratings | 4.0 | 4.5 | 5.0 | 4.0 |
| Free Version | Available | Available | Available | Available |
| Premium Version | Not Available | Not Available | $29 | #39 |
| Detail | view detail | view detail | view detail | view detail |
WordPress Forum Themes
If you want to create a forum in WordPress, you may consider using Forum Engine or if you are looking for WordPress theme that support bbPress, you can look at our list below:
Forum Engine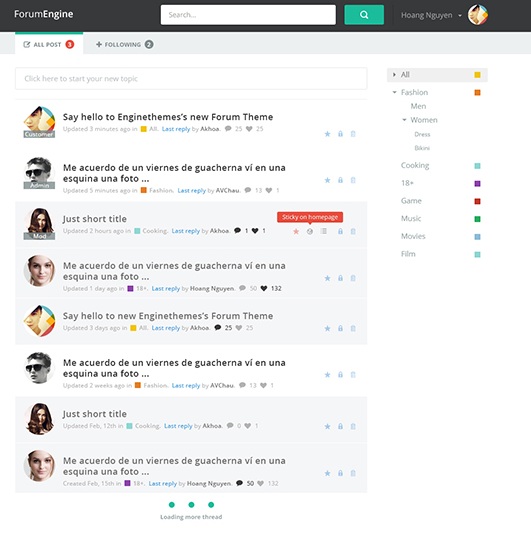 Forum Engine is a WordPress theme designed for creating dedicated forum sites. It has modern design and easy to customize. Some of the features are social logins, infinite scroll, permissions, the ability to favorite and follow posts, the ability to follow topics, and more. With Forum Engine, you don't need to install any of WordPress plugin above.
View details
bbPress Forum and Community Themes
Plenty of WordPress themes are not designed for forums and may not compatible with bbPress. Below are most popular WordPress themes that are suitable for forum and support bbPress .
Impreza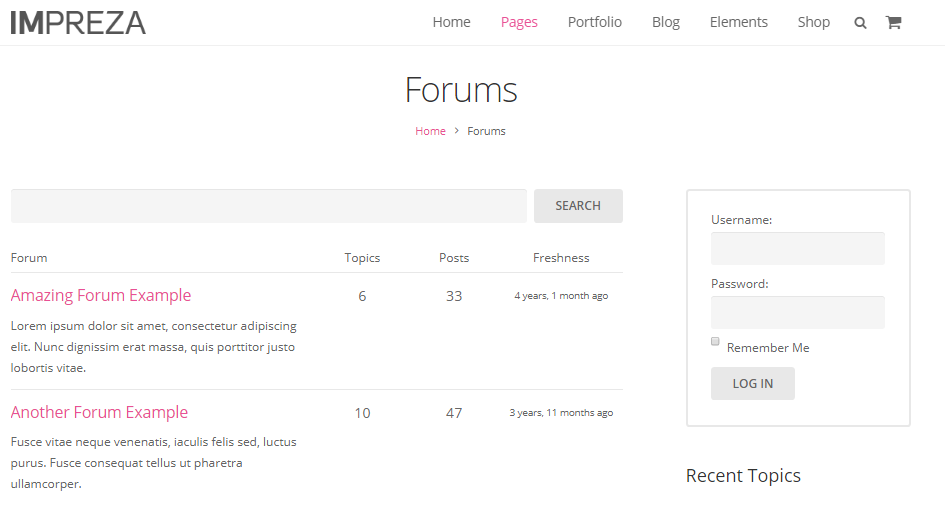 Impreza is a multi-purpose WordPress theme. It has 4.88 average based on 1608 ratings and more than 38,000 sales. The best part of Impreza is it has free test drive abilities, so you can test and check its features on your wordpress before purchasing it.
Responsive and flexible design
Test drive the theme before purchase fo free
View details
Multinews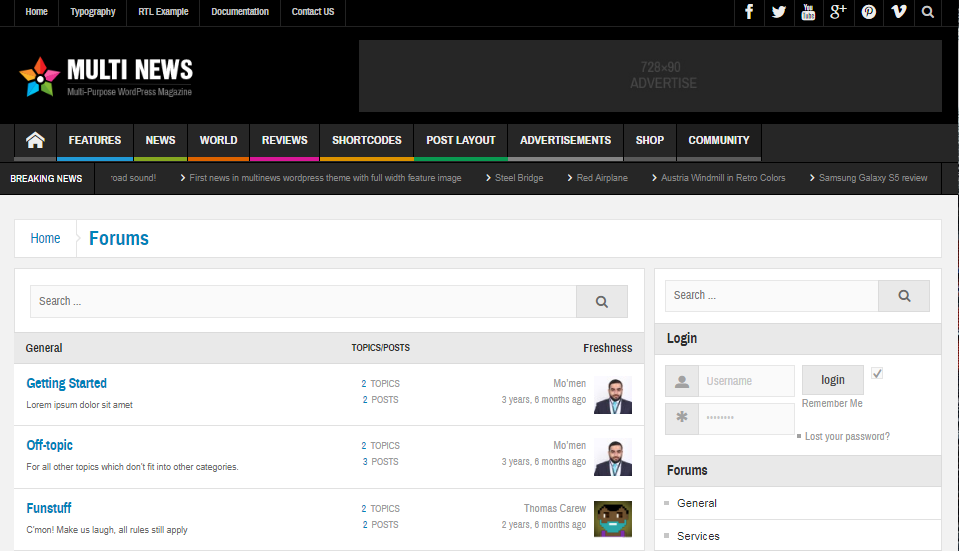 Multinews is News/Magazine premium wordpress theme with very beautiful design. It has 4.58 average based on 462 ratings and more than 3,000 sales. Multinews has unique features such as Flipping magazine, Beautiful mega menus, a lot of Layouts options, Ajax Live search.
Beautiful & Powerful News/magazine/blog
Free lifetime updates
View details
Sparkle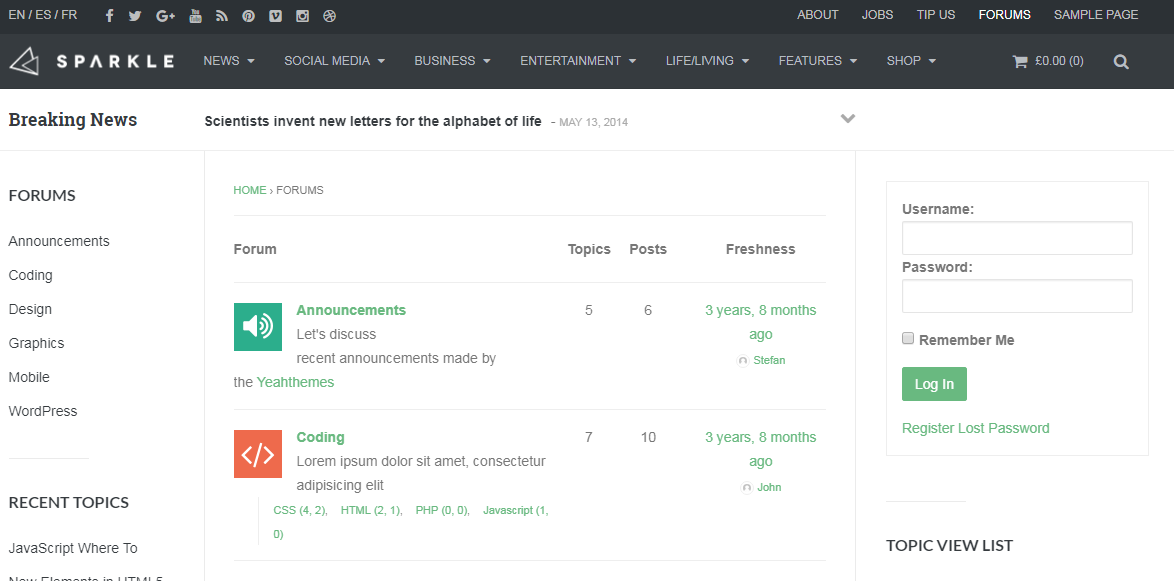 Sparkle is suitable for gamers, news, magazine, ad, review and blogging websites. It has 4.32 average based on 126 ratings and more than 1,000 sales.
Unique & outstanding design
Various hero banner styles
View details
Best WordPress Forum Themes Compared
| | Forum Engine | Impreza | Multinews | Sparkle |
| --- | --- | --- | --- | --- |
| Forum plugin | Not required | Required | Required | Required |
| Offers | Optimized for discussion | Test drive the theme before purchase fo free | Flipping magazine, Beautiful mega menus, a lot of Layouts options, Ajax Live search | Suitable for gamers, news, magazine, ad, review and blogging websites |
| Prices | $49 | $59 | $59 | $59 |
| Detail | view detail | view detail | view detail | view detail |