With business directory, you can list local business, events, tourist attractions, and classified ads. A good business directory consist of topic, categories, and interest areas. A perfect example of business directory is YellowPages.
How to Create Business Directory in WordPress
Creating a business directory in WordPress is easy and simple. There are plenty of plugins and themes with various features that will help you to create professional business directory in WordPress. However, choosing which plugins and themes is not an easy task. There are so many options which makes it hard to choose the right one. In this article, you will find what methods that you should use; plugins or themes and which one is the best.
WordPress Directory Plugin
The easiest and simple way to create business directory in WordPress is by using WordPress plugins. There are several free and premium plugins that allows you to create professional business directory. However, not all plugins will work and some might cause a conflict with theme. The pros is you aren't limited to a theme and you can change your theme anytime you want.
List of WordPress Directory Plugin
Below are the list of most popular WordPress directory plugin that you can use. They are simple, easy to use, and you can use it on any theme.
Gravity Forms with Directory Add on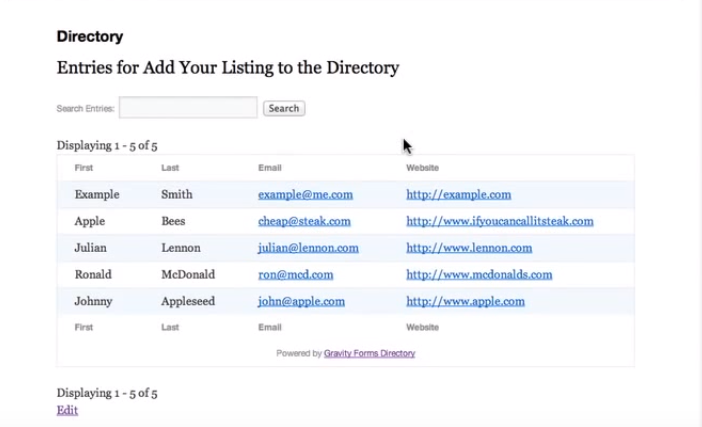 Gravity Forms is the most popular WordPress form plugin. It easy to use with great user interface, you can also create contact form, create survey, and many other things.
To create business directory with Gravity Forms, you need to have Gravity Forms plugin which is not free. After that you can install free version of Gravity Forms Directory.
Some features:
Includes built-in searching
Easily re-organize the columns inside Gravity Forms
Has an option to show only approved listings with an easy approval process
Includes lightbox support for uploaded images
View details
Get Gravity Forms
Business Directory Plugin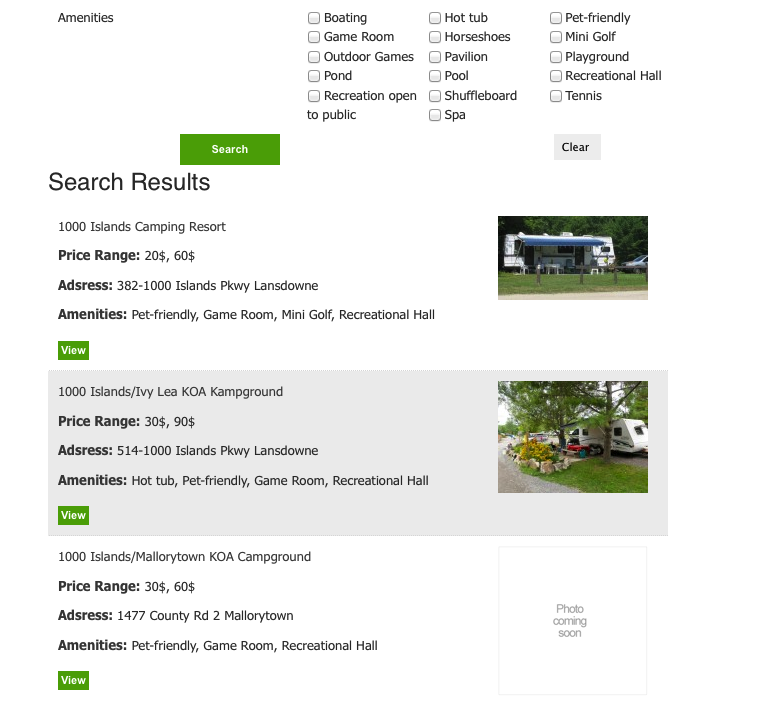 If you are looking for free WordPress plugin, you can consider using Business Directory. It has more than 20,000 active installations and 4,5 star ratings. The basic version is available for free, which are enough if you only want to create simple directory. If you need advanced features you need to upgrade to premium version.
Some features:
Fully customizable form fields
Full support for recurring payments
Widgets for Featured, Latest and Random listings. Search widget as well
FULL responsive support when installed with a responsive theme
View details
Connections Business Directory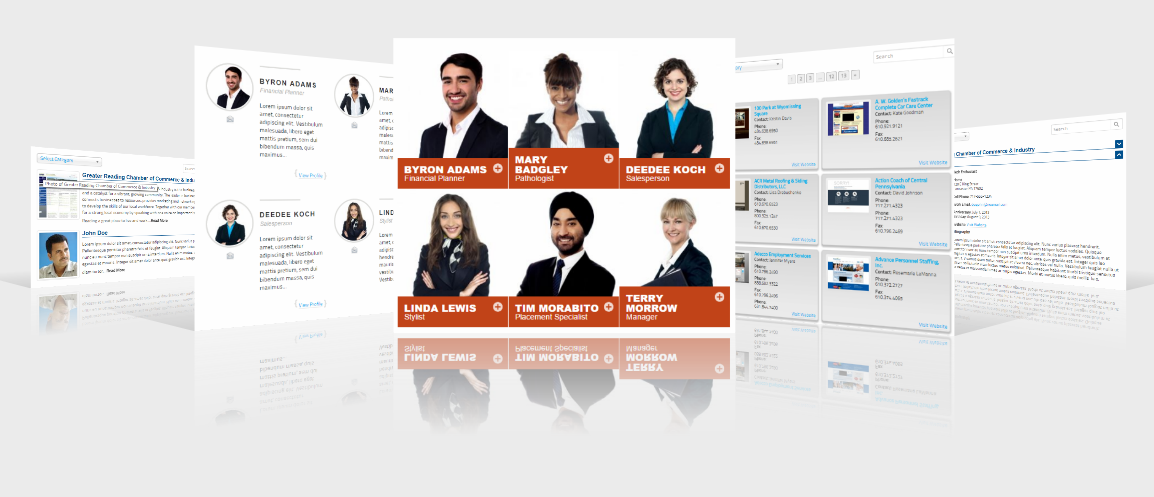 With more than 10,000 active installations and 5 stars ratings, Connections Business Directory has the highest rating among the others business directory plugin.
The basic version the plugin is available for free, you can upgrade to premium version with many extensions.
Some features:
Highly rated support
Displaying your business directory on the frontend is as simple as putting a shortcode on a page.
Robust templating support with the Template Customizer. Several basic templates are provided to get you started with you business directory with many more premium templates available to really make your business directory shine.
View details
GeoDirectory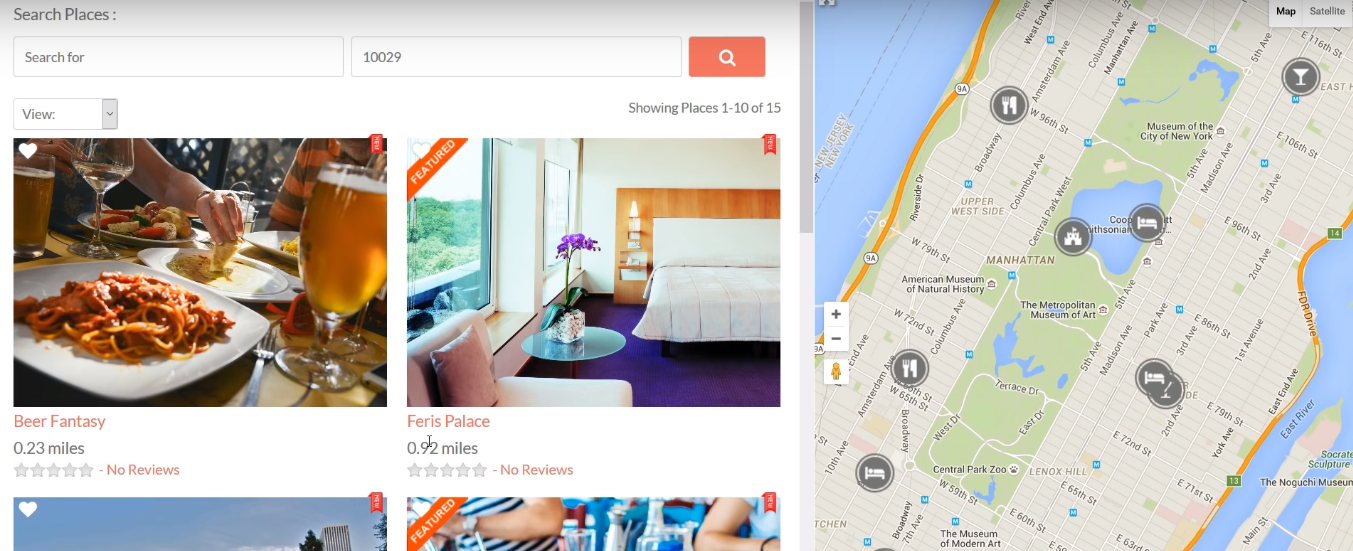 GeoDirectory plugin an hold millions of listings and, offer tons of customization options. It allows you to create a location based business directory like Yelp, TripAdvisor, YellowPages, etc. Free version is available, however in order to get the full features you need to upgrade to premium version.
Some features:
Create a local directory, based on a single location, using the GeoDirectory free core plugin.
2 different Google Maps widgets. Create unlimited categories with ajax-loading custom markers
Built-in forms for User Reviews, Send-to-Friend and Business Enquiry.
List millions of businesses, thanks to our optimized database structure.
Multilingual site? No problem. GeoDirectory is 100% WPML compatible.
View details
Best Wordpress Directory Plugin Compared
| | Gravity Directory | Business Directory | Connections | GeoDirectory |
| --- | --- | --- | --- | --- |
| Active Installation | 5,000+ | 20,000+ | 10,000+ | 10,000+ |
| Free Version | Available, require gravity forms | Available | Available | Available |
| Premium Version | GravityView | $199 | Pay per extension | $199 or pay per extension |
| Detail | view detail | view detail | view detail | view detail |
WordPress Directory Theme
With premium WordPress theme, you can create top notch business directory. The main advantage is they are included with the plugins. Also, if you having any questions and problems there is a support that you can contact. However, you are limited to the theme. If you want to change the theme, you may need lot of adjustment with the new theme.
List of WordPress Directory Theme
Below are the list of most popular WordPress directory theme that we recommend. All of them offers great features that you need to create professional looking business directory.
DirectoryEngine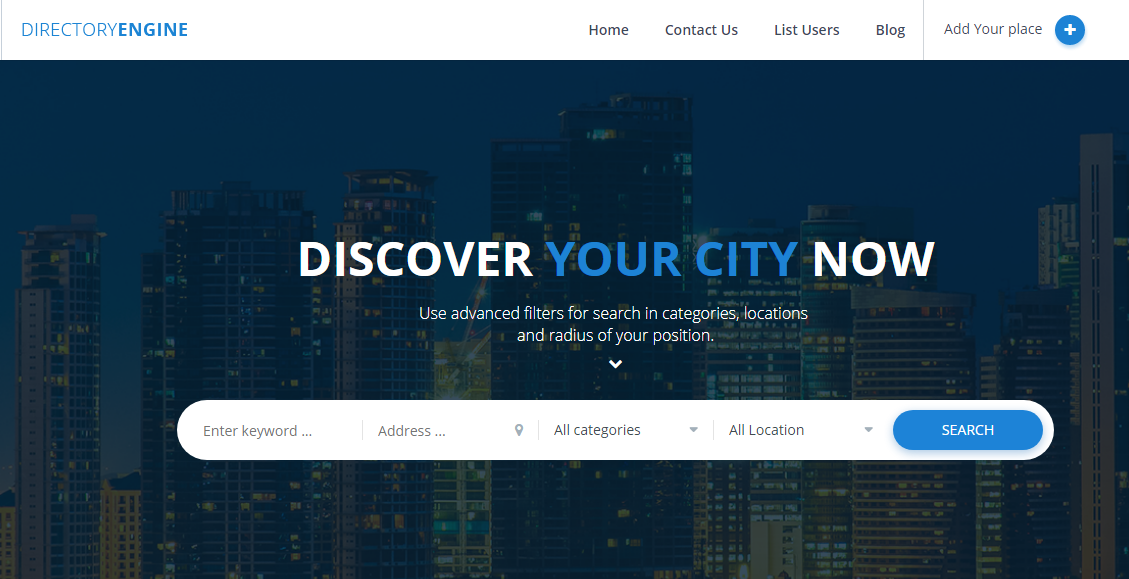 You can easily customize your directory website with front-end control and modular content structure that Directory Engine offers. It's a great choice if you are looking complete package for create WordPress business directory and build revenue through paid listing.
Some features:
Front-end customization mode
Drag & drop content blocks
Multi payment gateways
View details
Directory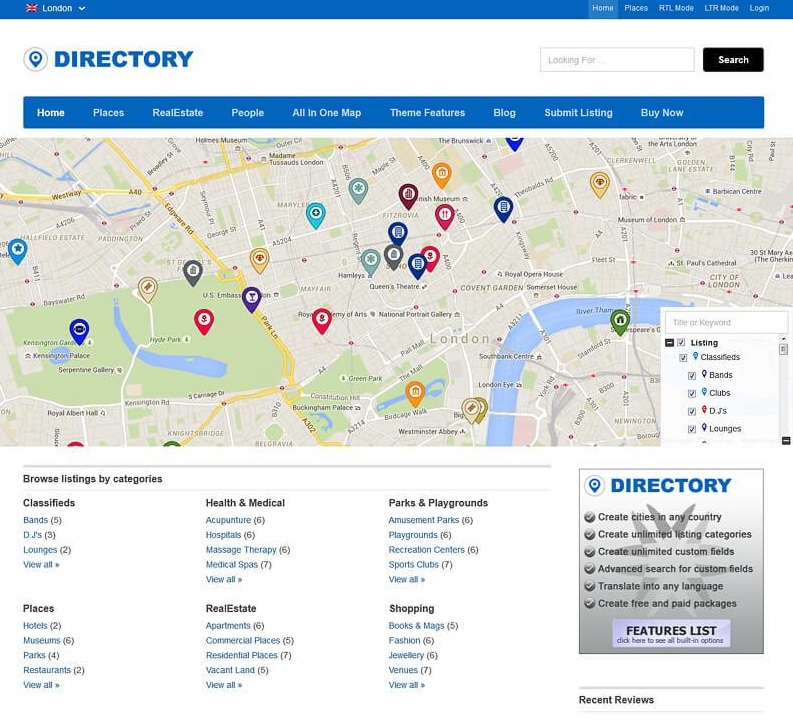 Directory offers  many great features. It's highly customizable and there are 30+ advanced paid Directory extensions available. The reservation and booking system allow users to book hotel accommodation, rental properties, hire cars, book tours, appointments, and many more.
Some features:
Easy to install
Dedicated mobile app view
Reservation and booking system
Multi payment gateways
View details
Vantage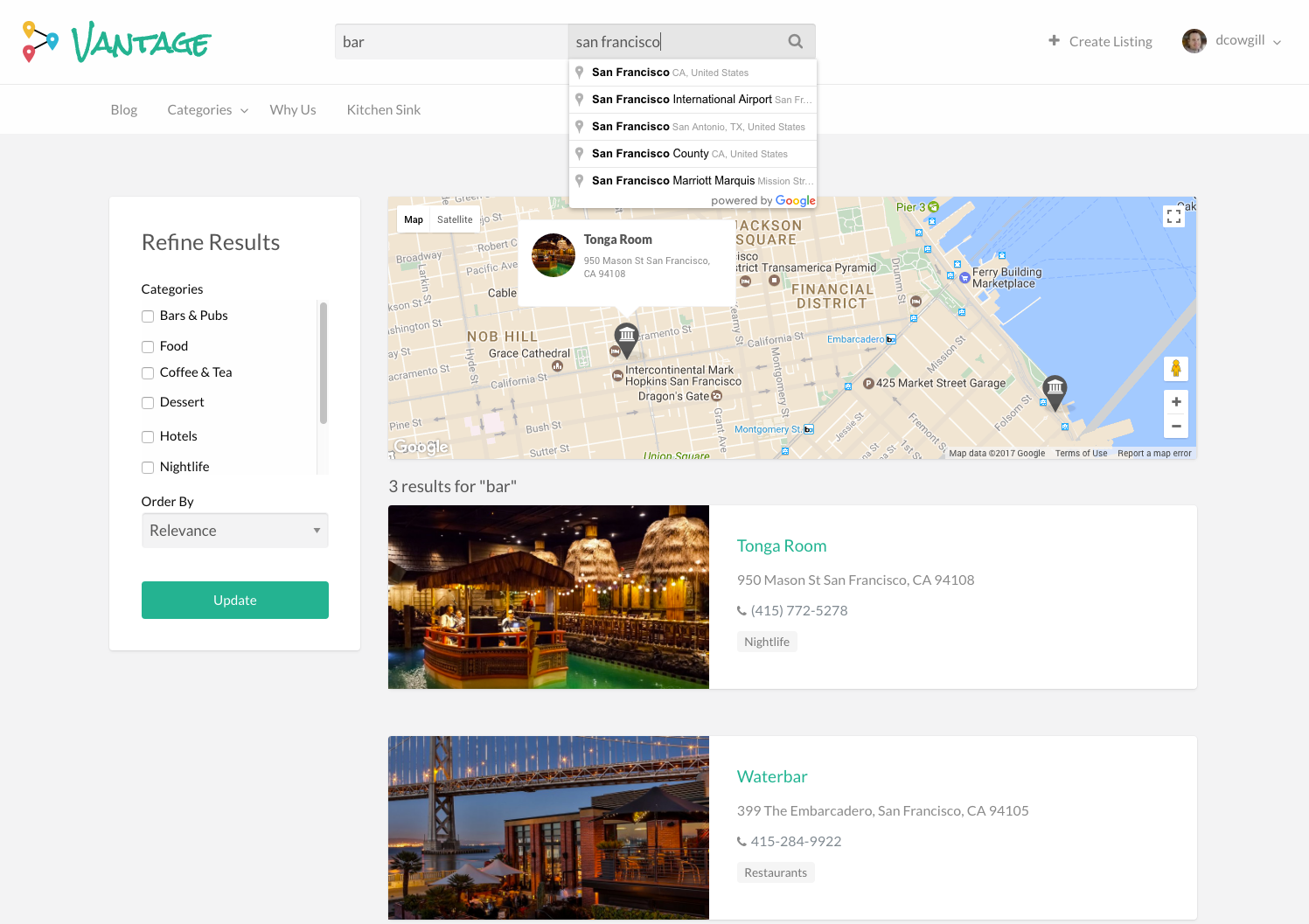 Vantage is the most popular business directory theme for WordPress. It's powerful, robust, and easy to use. Vantage pricing plans feature allows you to create multiple pricing plans and Assign plans to the categories.
Some features:
Pinpoint accuracy search
Custom fields & forms
Appthemes api
Global support team
View details
Listings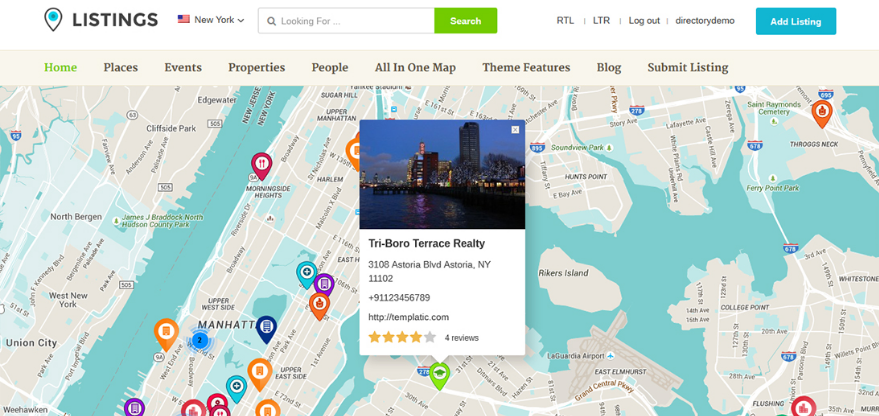 Listings is Directory child theme. It built by templatic and offers different layout and additional features.
Some features:
Detail page listing image banner
Multipurpose homepage banner location
Listing searchable map feature
View details
Best Wordpress Directory Theme Compared
| | DirectoryEngine | Directory | Vantage | Listings |
| --- | --- | --- | --- | --- |
| License | Unlimited websites | Use on 1 domain | Unlimited websites | Use on 1 domain |
| Support | 1 year | 1 year | 1 year | 1 year |
| Updates | 1 year | 1 year | 1 year, $29 each year thereafter | 1 year |
| Price | $89 | $89 | $69 | $89 |
| Detail | view detail | view detail | view detail | view detail |